"Summer, after all, is a time when wonderful things can happen to quiet people. For those few months, you're not required to be who everyone thinks you are, and that cut-grass smell in the air and the chance to dive into the deep end of a pool give you a courage you don't have the rest of the year. You can be grateful and easy, with no eyes on you, and no past. Summer just opens the door and lets you out."  –Deb Caletti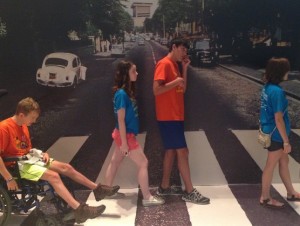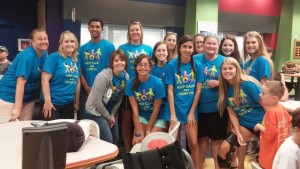 All participants must have registered previously through Georgetown Park and Rec to attend the camps.
Let's Make Friends – ages 5-11, this camp focuses on social skills, self-advocacy, team building, and communication skills to facilitate the social and emotional development of children with Autism Spectrum disorders and other cognitive and developmental disabilities. Themes address basic concepts like feelings, using manners, being part of a group, as well as larger ideas like teamwork, enthusiasm, friendship, and cooperation. Activities during camp include: arts/crafts, swimming, field trips, cooperative game activities, and other activities that build social skills children need to be successful in making and maintaining friendships and relationships.
Circle of Friends – ages 12-22, this camp is for middle school and high school aged children with special needs in the GISD area, who are seeking an opportunity to retain communication, social skills and community involvement during the summer months.  This camp is designed to encourage campers to develop their imagination and individual ability while enhancing self-esteem.  The opportunity for social growth of each camper will be provided through a wide range of activities including but not limited to music, drama, arts and crafts, menu planning, gardening, daily exercise, cooking, movies and much more.  Campers will also participate in community based outings such as recycling, grocery shopping, and weekly field trips.
Camp Dates:
June 18-21
June 25-28
July 9-12
July 16-19